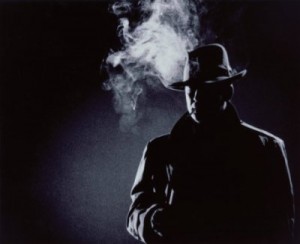 It's natural to want to investigate a problem and find a solution. Detective stories and crime shows are eternally popular for this very reason. Sometimes, however, you need to resist the temptation to proffer up potential solutions. Even more importantly you should resist the temptation to volunteer potential causes of a problem.
By offering a cause/solution you are narrowing the question to whether or not that cause/solution is true or false. The person investigating your claim will likely find your cause/solution to be false and that is where the investigation will end. Job done, move along.
IT support, helpdesk and testers love to explore problems and seek out explanations so you should let them do that enjoyable part of their job. You are not helping them or yourself by adding any additional information beyond the basic facts and description of the circumstances surrounding the problem.
By all means walk them through the steps that you took before encountering the problem, but don't complicate the initial problem definition by trying to determine coincidence, correlation and causality.
IT support staff should also try not to limit their investigation to the cause/solution suggested by their clients. A technical specialist in IT has a responsibility to determine what the desired outcome is from the person raising the problem and help to guide and define the problem to that end. What is the real problem and what would the ideal outcomes be?